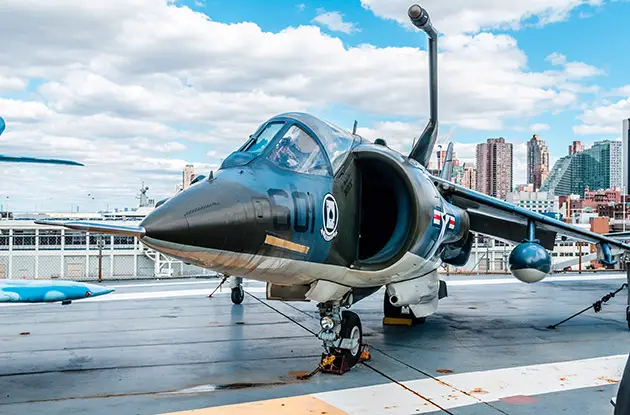 Intrepid Sea, Air, and Space Museum Celebrates 30th Annual Fleet Week
This year's fleet week is from May 23 to May 28.
Get can't-miss family activities sent to you!
Get the Best Family Activities
Sent to You Weekly!
Each day of Fleet Week, the United States Marines will be on hand with hands-on demonstrations and activities and will be showcasing the equipment, clothing, and vehicles they use during active duty missions. Intrepid Former Crew Members will share stories throughout the Museum, live demonstrations will be presented by Intrepid Museum educators, and Fleet Week-themed Tour Guide Talks will take place on the hangar deck.
Details on this year's Fleet Week events and displays can be found at intrepidmuseum.org.
Intrepid Sea Air & Space Museum
Pier 86 (46th Street and 12th Avenue)
212-245-0072