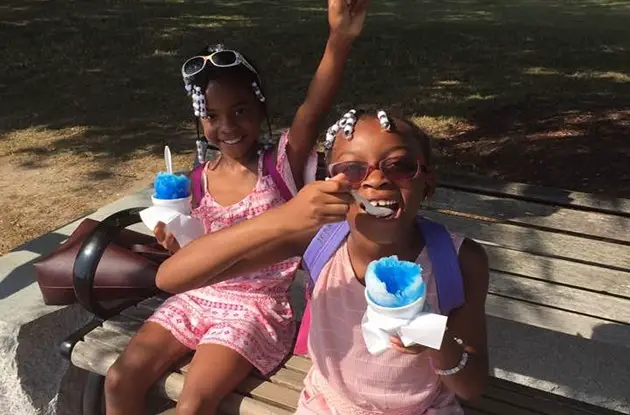 Share the Beauty of Your Community with a 'Fresh Air Child' This Summer
Get kid-friendly activities sent to you!
Get the Best Kid-Friendly Activities
Sent to You Weekly!
"I recommend The Fresh Air Fund to everyone I meet. Being from New York myself, I wish I could have been part of this program – it's priceless! We've done so much together. Last summer, the girls went to the beach and rode ponies, which were both firsts for Imani. We are counting down the days until she returns!" shared Suzanne Scarlett-Dieudonne, a Fresh Air host.
For more information on how you can get involved this summer, call 800-367-0003 or visit freshair.org.
Photo: Nine-year-old Fresh Air child Imani of Brooklyn and eight-year-old host sister Jadd, of Hampton Roads VA cooled off on a hot summer day with snow cones in the park. The best friends have spent the past two summers together going to the beach, reading at the library, and hosting movie nights!

Credit: Suzanne Scarlett-Dieudonne