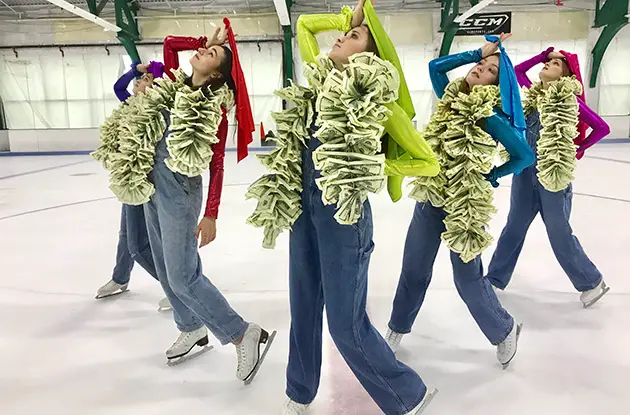 Sky Rink All Stars, Chelsea Piers Skating Troupe, Wins Silver Medal at National Skating Competition
Get kid-friendly activities sent to you!
Get the Best Family Activities
Sent to You Weekly!
Known for teaching groups from beginners to advanced teams, Ms. Halasa believes that the group dynamic is important in child development. The team format, she explains, is a really good learning exercise for children–helping them learn how to generate ideas and how to work together, even if they have different visions or their skating levels are not the same.
"I'm constantly surprised at how good the ideas are," Ms. Halasa said of the junior team's routine to the Broadway Musical, 'Matilda's Revolting Children.' "In terms of movement, there are always differences about when skaters should get out of their comfort zone. But in my experience, if they learn they can take risks and be successful at it, that's when real confidence becomes part of who they are."
chelseapiers.com/sr/figure-skating
facebook.com/skyrinkallstars