Visiting the PepsiCo Sculpture Gardens, a Westchester Gem
Get can't-miss family activities sent to you!
Get the Best Family Activities
Sent to You Weekly!
Tips for Visiting the PepsiCo Sculpture Gardens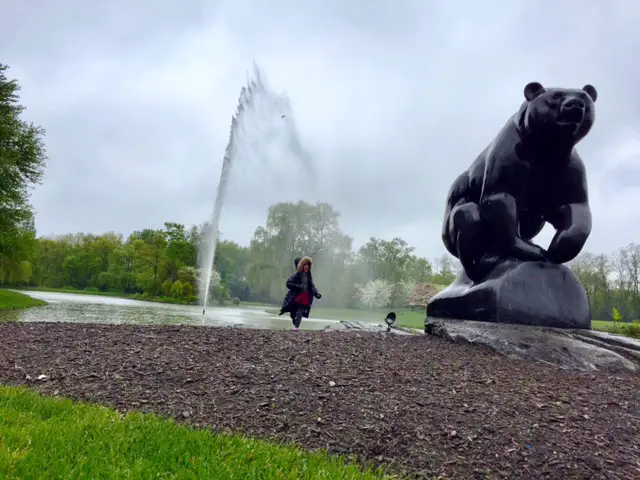 You need ID to gain entry onto the gated property.
Grounds are accessible via car only.
No pets allowed, a change from the past, as I noted above.
No feeding the ducks or fish.
No sunbathing or playing sports.
Signs post that no bikes, skateboards, rollerblades, Segways, scooters, or hoverboards are allowed. It doesn't say anything about strollers or wheelchairs; however the pathways are made of loose stones, so it would make using any sort of wheeled vehicle difficult. I suggest not taking strollers and calling ahead if wheelchair access is required.
Public Bathrooms and vending machines are located at the welcome center in the gardens parking lot.
Visiting hours: 10am–4pm , Saturday and Sundays
The PepsiCo Sculpture Gardens sculpture garden is located at: 700 Anderson Hill Rd., Purchase, NY 10577

Discover all the best things to do with kids in Westchester.