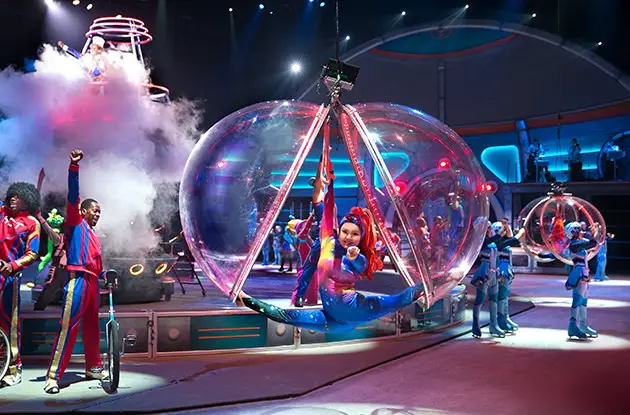 Ringling Bros. and Barnum & Bailey Circus to End This Year
Get can't-miss family activities sent to you!
Get the Best Kid-Friendly Activities
Sent to You Weekly!
The final shows in the New York area will be part of the Out of This World show at the Barclays Center in Brooklyn from Feb. 23–March 3; the Prudential Center in Newark, NJ from March 8-12; and the Nassau Coliseum in Uniondale from May 12-21.
Ringling Bros. and Barnum & Bailey is not the first circus to end operations in recent years. Last July, Big Apple Circus announced that it was unable to continue performances due to lack of funding.

Main image: Families can watch the final performances of Ringling Bros. and Barnum & Bailey's Out of This World show in Brooklyn, Newark, and Uniondale before the circus ends its 146-year run.
Courtesy Ringling Bros. and Barnum & Bailey

RELATED:
Kid-Friendly Performances Near You
Get Our Picks for Weekend Fun Sent to Your Inbox