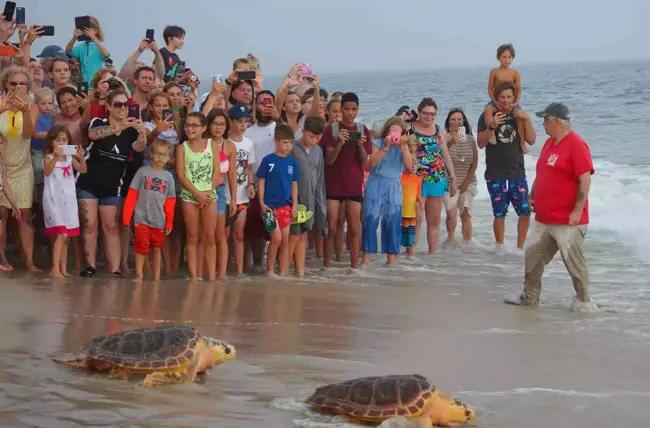 Riverhead Foundation For Marine Research & Preservation Announces Name Change and Rebranding Initiative
Revamped mission and name change will better reflect conservation needs of Greater Atlantic Region in an effort to conserve sea turtle populations.
Get can't-miss family activities sent to you!
Get the Best Kid-Friendly Activities
Sent to You Weekly!
NYMRC plans to shift its focus to allocating its resources to better support the greater needs of these threatened and endangered sea turtle populations. To achieve its conservation goals, NYMRC needs financial and community support.
Besides the name change, "we do intend to continue responding to sick and injured seals and cetaceans as feasible and necessary and provide rehabilitation to those seals in need while increasing our support and capacity for endangered sea turtles," said Charles Bowman, President of NYMRC Board of Directors. "We are also planning to revitalize our rescue center tanks and equipment and to make renovations that will allow greater public viewing of the rescue center activities."
RELATED: Check out more family activity and organization news on Long Island!
Main Image: Sea turtle release. Credit to New York Marine Rescue Center.