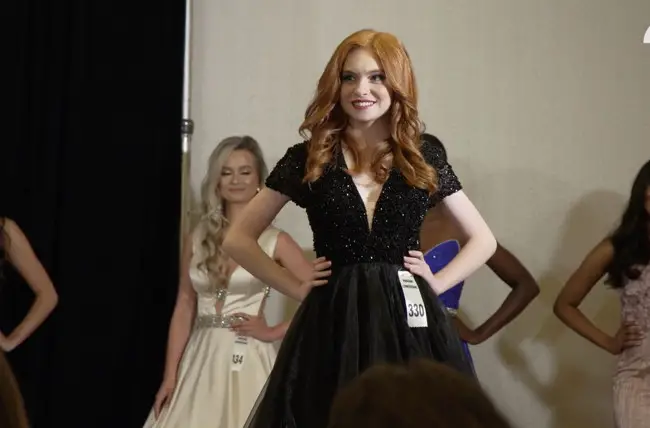 Staten Island Teen With Asperger's Gains Confidence from Competing in Miss New York USA Pageant
Alexandria Hodnik does not let anything get in the way of pursuing her dreams.
Get kid-friendly activities sent to you!
Get the Best Family Activities
Sent to You Weekly!
Hodnik started competing in beauty pageants when she was 18. Since then, she has placed highly in a handful of local events. Her mom said she was a different person before she became a pageant competitor.
"Before Ally started pageants she was very afraid to meet new people, she was afraid to do new things, there was a lot of anxiety, and now it's a lot more calm, and she loves herself more, and I think it's made her a better person," Carolyn said.
"What I noticed when I first met Ally was that she wasn't your typical teen," said Shiemicka LaShanne, Hodnik's pageant coach. "She was very outgoing and very good at giving constructive criticism to girls."
Hodnik recently competed for the first time in the adult division of pageantry at the Miss World America Pageant in White Plains. She placed in the top 10 at the competition.
"You make this huge sisterhood, and it's just the most amazing feeling ever, and I love it," Hodnik said. "Every time I go on stage, I get scared, and that's okay. It really does help me grow as a person because I'm actually getting something out there and making a difference to other people who have Asperger's like me."
"It's almost like she was born to do this," Hodnik's mother said. "She gets on stage, and she just becomes a completely different person."
"I just want [people with Asperger's] to see that even though you have a disability, anything could be possible," Alexandria said.
Main Image: Hodnik in competition. Credit Today
RELATED: Check out resources and activities for kids with special needs in NYC