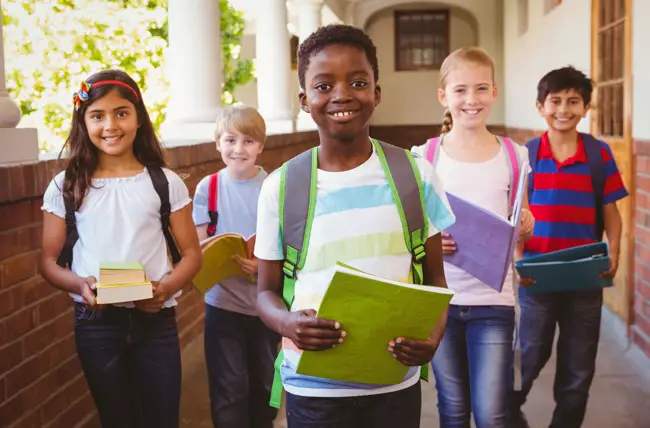 5 Creative Ways to Shop for School on a Budget
These savvy tips will help your kid have the best year ever–without breaking your bank!
Get can't-miss family activities sent to you!
Get the Best Kid-Friendly Activities
Sent to You Weekly!
Compare Prices at Many Different Stores
Comparison shop to find the best prices on the items you need. For instance, perhaps you "buy spiral notebooks, crayons, and glue sticks from Walmart, ballpoint pens and scissors at Target, and Dixon Ticonderoga pencils on Amazon," Demer suggests.
And don't overlook dollar stores. They tend to be a great year-round source for name-brand supplies—think Crayola crayons, Elmer's glue, Bic pens—at a lower cost than big box stores.
Shopping Online Might Be Your Best Bet
There are a few online services that can help you save, Demer suggests. When you shop online through Paribus, it tracks the items you purchase and will help you get money back when the price drops. And when you shop via sites such as Ebates and RetailMeNot, you can earn up to 10 percent of your purchase in cash back from various retailers.
Buy Extra for Next Year–Or Next Semester
If you see a great deal on basics from brand names, buy extra. You may need to replenish your kid's stash mid-year. Plus, it's likely that whatever is on this year's list will be needed for next year too.
RELATED: Keep up with NYC education news here